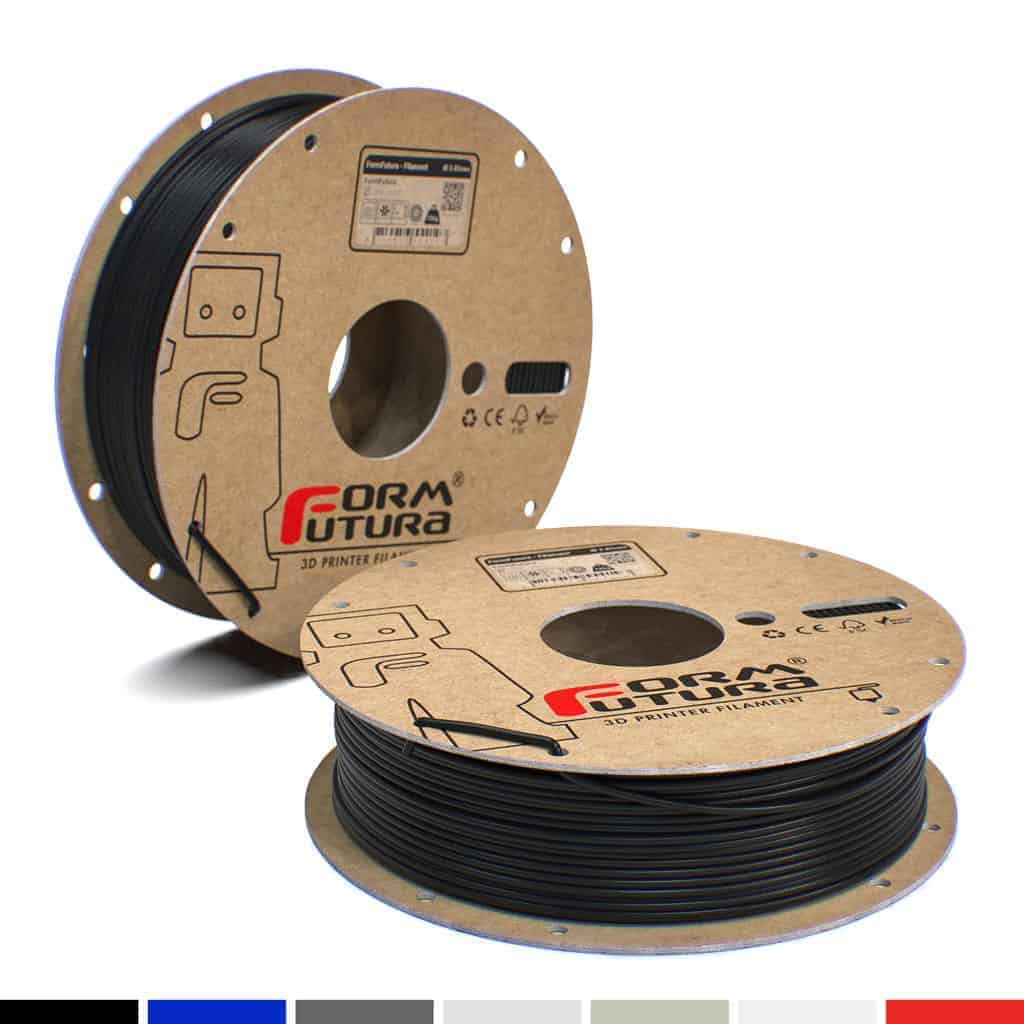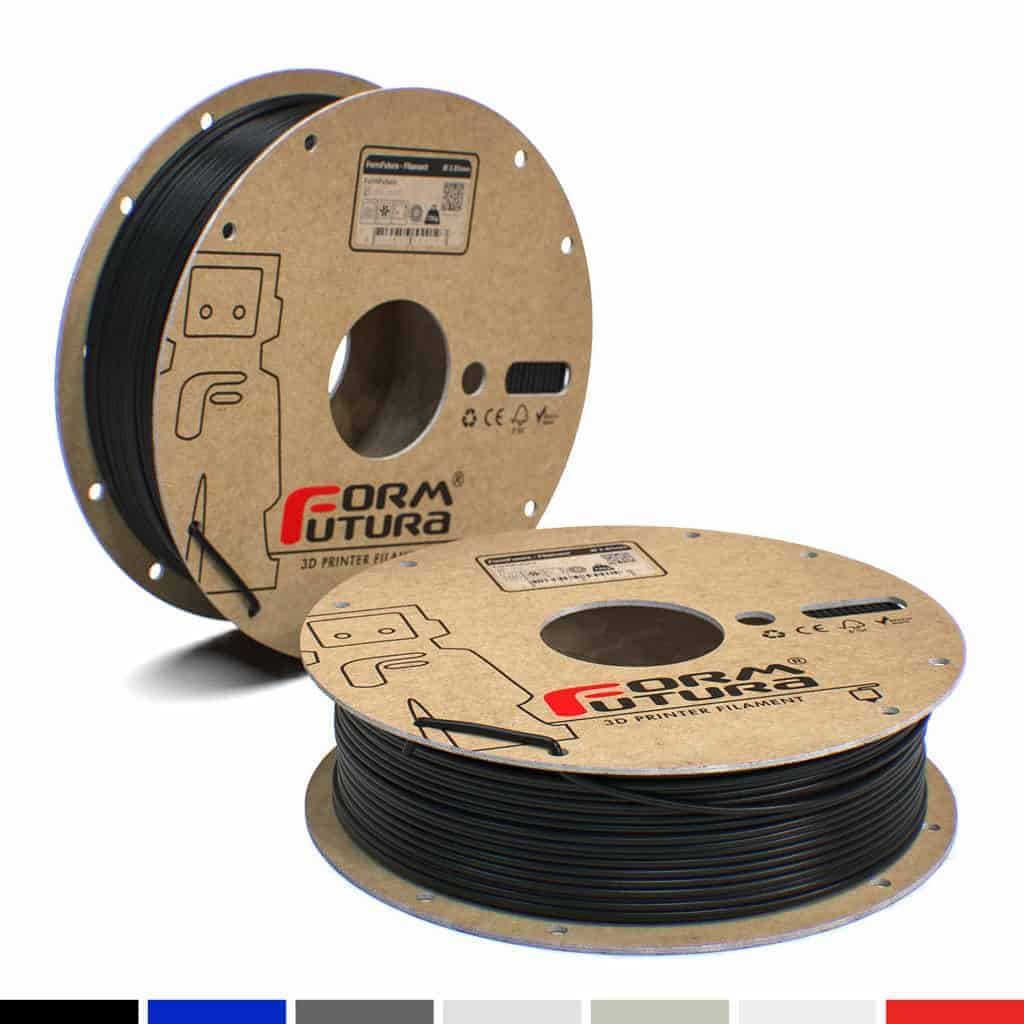 ApolloX is een gewijzigd 3D printer filament op basis van ASA met verbeterde mechanische eigenschappen en is geschikt voor het 3D printen van mechanische onderdelen en buitentoepassingen met hoge precisie en zonder kromtrekken.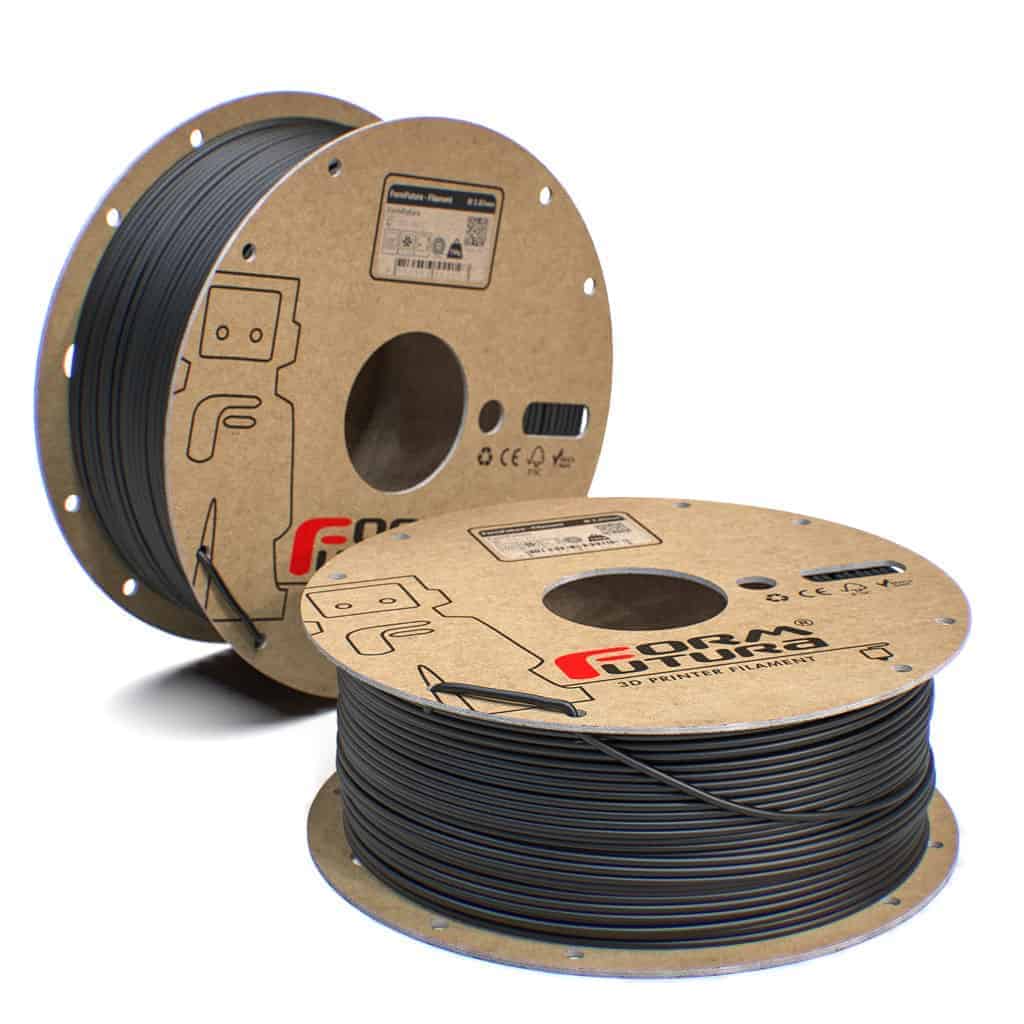 ReForm rApollo is waarschijnlijk het meest duurzame op ASA gebaseerde filament op de markt. Dit filament is UV- en weerbestendig en combineert bedrukbaarheid met een hoge slagvastheid en een goede hittebestendigheid.
ASA filament
ASA filament is een sterk type filament, dat ook waterbestendig is. 3D ASA filament heeft een hoge weerstand tegen UV-straling en chemicaliën.
ASA staat voor Acrylonitril Styreen Acrylaat en is een zeer sterke thermoplast, vergelijkbaar met ABS. Dit filament bevat zeer sterke UV-bestendige eigenschappen die 3D ASA filament geschikt maken voor alle soorten weersomstandigheden en ook voor buitentoepassingen.
Het 3D ASA filament is verkrijgbaar in de volgende kleuren: zwart, donkerblauw, grijs, lichtgrijs, naturel, rood en wit. Bovendien heeft het materiaal een mooie glanzende afwerking. In tegenstelling tot ABS behoudt ASA altijd zijn kleur. Zelfs na langdurige blootstelling aan de zon. Dit komt door de uitstekende UV-bestendige eigenschappen van dit materiaal.
Printen met ASA kan het beste in een tochtvrije ruimte bij kamertemperatuur of in een gesloten 3D-printer. Met een verwarmd bed kunt u ervoor zorgen dat uw ASA ontwerpen niet opkrullen na afkoeling.
Wat zijn de voor- en nadelen van ASA 3D printer filament
Voordelen:
UV-bestendig
ASA smelt bij contact met aceton en kan worden verwerkt met acetondamp
Goed bestand tegen allerlei weersomstandigheden
Uitstekende mechanische eigenschappen
ASA filament is UV-bestendig en ook goed bestand tegen allerlei weersomstandigheden. Hierdoor is dit een geweldig filament voor buitenprojecten. ASA filament smelt ook wanneer het in contact komt met aceton en kan worden verwerkt met acetondamp. Het heeft ook uitstekende mechanische eigenschappen waardoor dit een geweldig filament is.
Nadelen:
Een verwarmingsbed is nodig voor de beste resultaten bij het gebruik van ASA filament. Zonder verwarmingsbed kan uw product kromtrekken en vervormen tijdens het afkoelen na het printen. ASA filament is ook niet geschikt voor het printen in vochtige ruimtes of ruimtes met tocht. Printen in een droge, goed geventileerde ruimte garandeert de beste resultaten. ASA filament is ook niet geschikt voor alle soorten extruders.
Tips voor het printen met ASA 3D filament
ASA kan tijdens het bedrukken giftige stoffen afgeven. Daarom is het belangrijk dat u ASA-ontwerpen altijd in een goed geventileerde ruimte afdrukt.
Gebruik een verwarmd bed voor de beste resultaten. De temperatuur van het verwarmde bed is optimaal tussen 90°C en 110°C.
Bij het printen van ASA ontwerpen is het belangrijk om met een vlak bed te werken zodat de eerste geprinte laag goed ontstaat. De hoogte van de print heeft ook een grote invloed op hoe ASA aan het printbed hecht.
Bij het kiezen van een filament is het belangrijk rekening te houden met de verschillende eigenschappen van de materialen. 3D ASA filament heeft een hogere dichtheid dan bijvoorbeeld ABS waardoor het beter zijn vorm en sterkte behoudt. Zelfs in barre weersomstandigheden.