Become FormFutura reseller
OEM, Private and White label
FlexiFil TPC 30D is a rubber-like flexible TPC type of 3D printer engineering filament that not only combines flexibility with elasticity and resilience, but also provides great strength and an excellent resistance to UV and chemicals.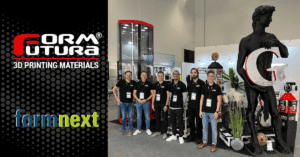 In the city of Frankfurt, Formnext showcased its magic, attracting over 30,000 enthusiasts to Europe's most popular 3D printing fair.
Read More »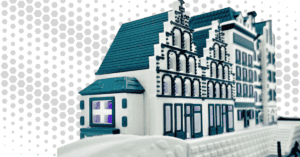 About MiniWorld3D MiniWorld3D is an online library of 3D printable models of landmarks and important buildings from around the world.
Read More »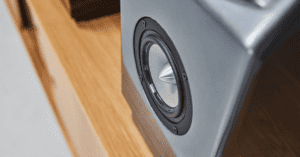 From Hobbyist to Innovator: Per Hjort's Journey of Passion and 3D Printing This is an interview that took place between
Read More »
Stay up to date with
the latest news.
Easy printing with exceptional quality
We understand the importance of reliable and top-notch materials when it comes to 3D printing. That's why we have dedicated ourselves to offering filaments that exceed industry standards, ensuring exceptional print quality, durability, versatility, and of course printability. Our extensive range of filaments is selected using the highest grade of materials, thoroughly tested for consistency, and engineered to deliver exceptional performance across a wide range of 3D printing applications. Whether you're an enthusiast seeking to unleash your creativity, a professional requiring consistency, or an industrial user working on groundbreaking innovations.  We ensure that we have a large assortment of standard materials like PLA, ABS or PETG. But we also offer high end engineering materials like PA, PEEK, and PEI, just to name a few.
At FormFutura you might have noticed that we have many filaments that come in different spool sizes. All the way from 250 grams to 8000 grams, and of course usually in 1.75mm and 2.85mm diameter. But if you find that a specific variant you have selected does not have the specific size you are looking for, don't worry! All our filament, while not always offered at all sizes can be specifically made for you at a different size. This does come with a relatively small minimum order quantity, but we are always happy to take a look for you when it comes to pricing.
Our commitment to customer satisfaction is what sets us apart from the rest. Whether you have questions about filament selection, troubleshooting, or optimizing your prints, but also delivery times or other commercial questions. We are always ready to lend a helping hand. As we like getting to know what you and your project are about, you can expect personalized support tailored to your specific requirements. Our dedicated team of professionals is here to provide expert advice and guidance, assisting you every step of the way. We take great pride in having customers that have been with us from the start. If you find yourself needing more and more material or want to discuss material use, be sure to reach out to our team and we'll be able to support you with better pricing and additional assistance.
Your success is our success. We take immense pride in being part of your creative journey and witnessing your projects come to life. If you are hoping to showcase your projects, we would also love to hear from you, as we often feature creations on our social media and in our blogs. Our goal is to empower the world with the best 3D printing materials and bring awareness to the exceptional ways of 3D printing.
Lastly, we understand the importance of timely delivery, which is why we prioritize fast shipping. We strive to get your order to you as quickly as possible, so you can proceed with your projects without delay. If you order before 15:00 CET, then we will proceed to ship out your order that exact same day. Your time is valuable, and we of course, value your trust in us.